Welcome! Check out our new home for original art created by Tim Jacobus and Jacobus Studios. Along with an ever-growing selection of new illustrations, are the classics you've become familiar with over the years. And now, we're excited to offer prints and sketches from the Jacobus Collection for sale. So please take a minute to browse what we have in store. We will be expanding the site and the store on a regular basis. Thanks for stopping by.
Jacobus Studios - Still better than a poke in the eye.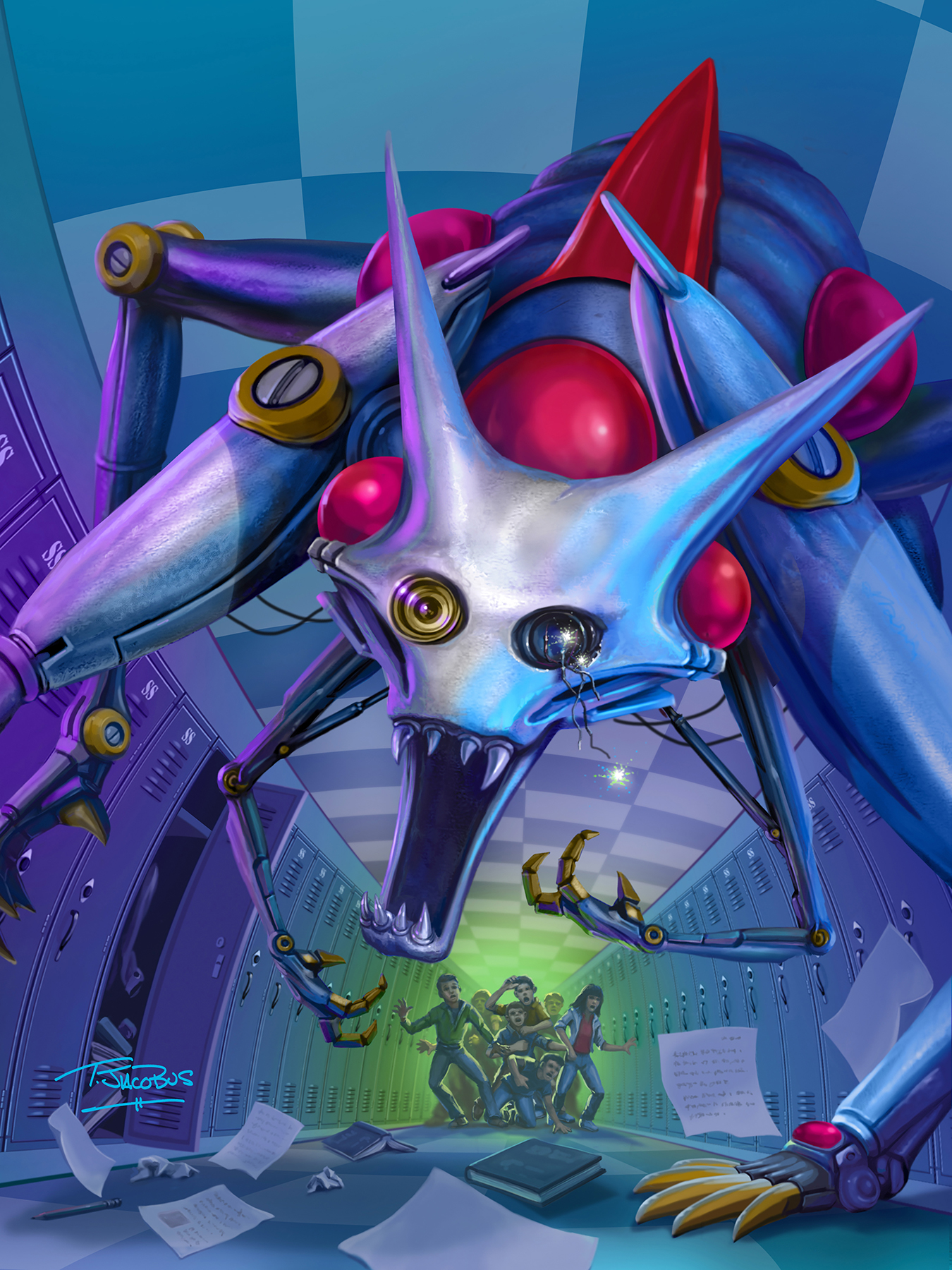 Scare School

After nearly 15 years, R. L. Stine and Tim Jacobus have teamed up together again. R. L. has created an exciting new graphic novel for BOOM! publications called Scare School. Tim was asked to step on board to create a special edition cover that will be available through Barnes and Noble in the Fall of 2019.
The mix of their words and images still has a spark of magic.
After years of loyal support and many requests, we've officially launched our online store. Stop in, take a look and grab something cool for yourself or to pass along as a unique gift.
Tim's hitting the road! Appearances will be made at a number of conventions and expos around the U.S. Below are the first confirmed events, location and date. Additional dates to follow. We hope to see you there!