Welcome! Check out our new home for original art created by Tim Jacobus and Jacobus Studios. Along with an ever-growing selection of new illustrations, are the classics you've become familiar with over the years. And now, we're excited to offer prints and sketches from the Jacobus Collection for sale. So please take a minute to browse what we have in store. We will be expanding the site and the store on a regular basis. Thanks for stopping by.
Jacobus Studios - Still better than a poke in the eye.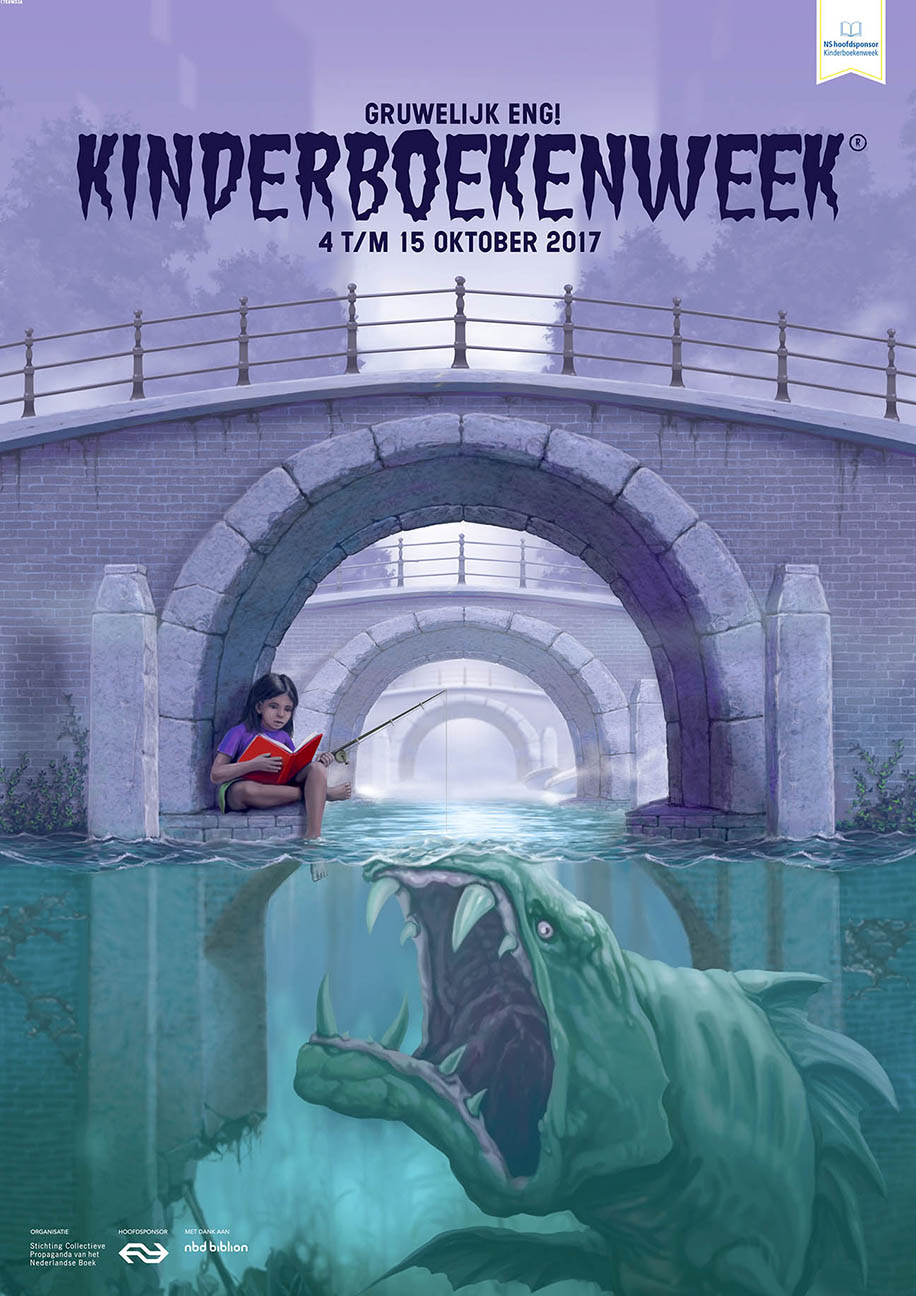 Every year during the month of October, the Netherlands conducts a nationally-sponsored "Children's Book Week," each with its own theme. The 2017 theme was "Shivers." You know, like goosebumps… I think you can guess where this is going.
Tim was asked to do a couple of "Kinderboekenweek" posters in the classic Goosebumps style to promote this event. The posters and other advertising materials are plastered nationwide.
The kids won't look at the Amsterdam Canals the same after this!
Looks like Tim is still trying to scare kids into reading everywhere he can!
After years of loyal support and many requests, we've officially launched our online store. Stop in, take a look and grab something cool for yourself or to pass along as a unique gift.
Tim's hitting the road! Appearances will be made at a number of conventions and expos around the U.S. Below are the confirmed events, locations and dates. Additional dates to follow. We hope to see you there!
Indiana
Comic Con
Indianapolis, IN
Indianapolis
Convention Center
March 30 thru
April 1, 2018
San Fran
Comic Con
Oakland, CA
Oakland
Convention Center
June 8 thru
June 10, 2018
Fanboy
Expo
Knoxville, TN
The Knoxville
Convention Center
June 29 thru
July 1, 2018
Michigan
Comic Con
Detroit, MI
Cobo
Center
August 17 thru
August 19, 2018
Ace
Comic Con
Chicago, IL
Navy
Pier
October 12 thru October 14, 2018