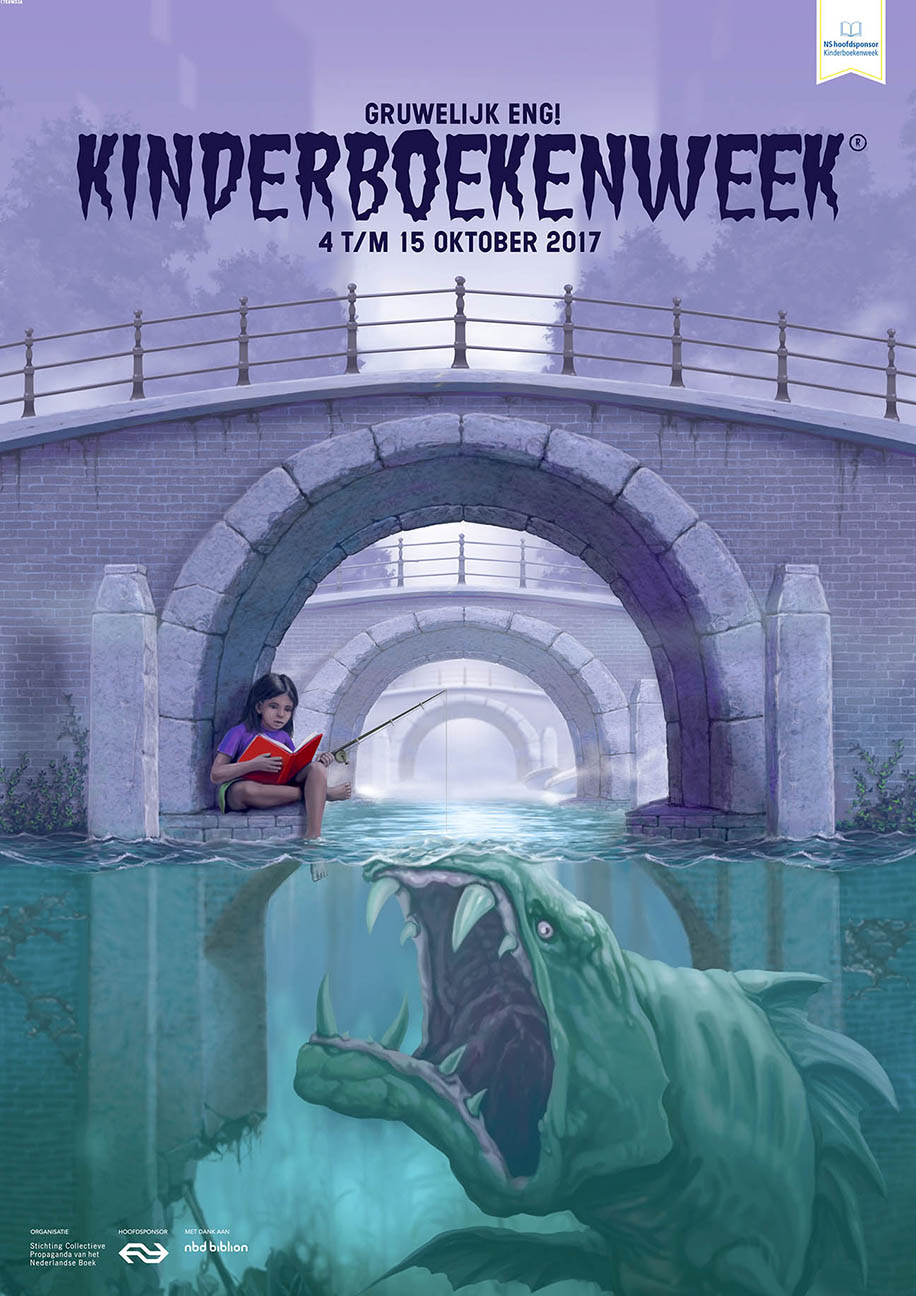 In the Netherlands, once a year the government hosts a Children's Reading Week. This is a nation-wide campaign to encourage kids to read. This annual program always has a theme and it was decided to do something a little scary.
Jacobus Studios was contacted and Tim worked his magic...
All these years later, Tim is still scaring kids into reading no matter what part of the world they reside!